Currently, the Covid 19 epidemic occurs more and more, not only in the world but Also Vietnam is affected. Therefore, each of us should protect ourselves and protect others by strictly following the instructions from the Ministry of Health.
One of the measures to prevent and combat the Covid epidemic that the Ministry of Health advises to take is to wash hands to get rid of harmful bacteria.
So what are the best 5 times to wash your hands and what steps do you take to wash your hands? Please follow the following information of Dr. Salt!
1. 5 'golden' times to wash your hands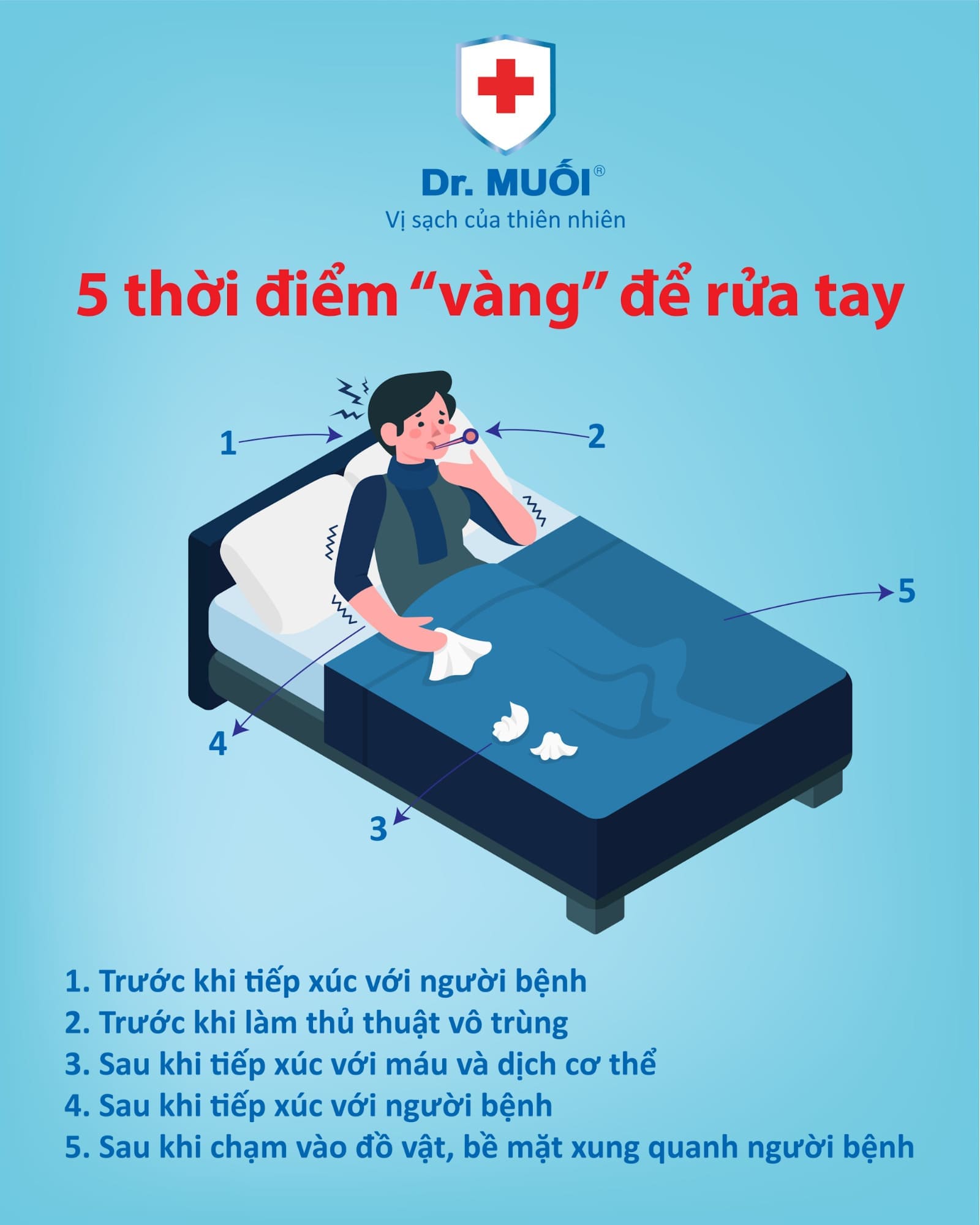 2. The standard handwashing process cannot be ignored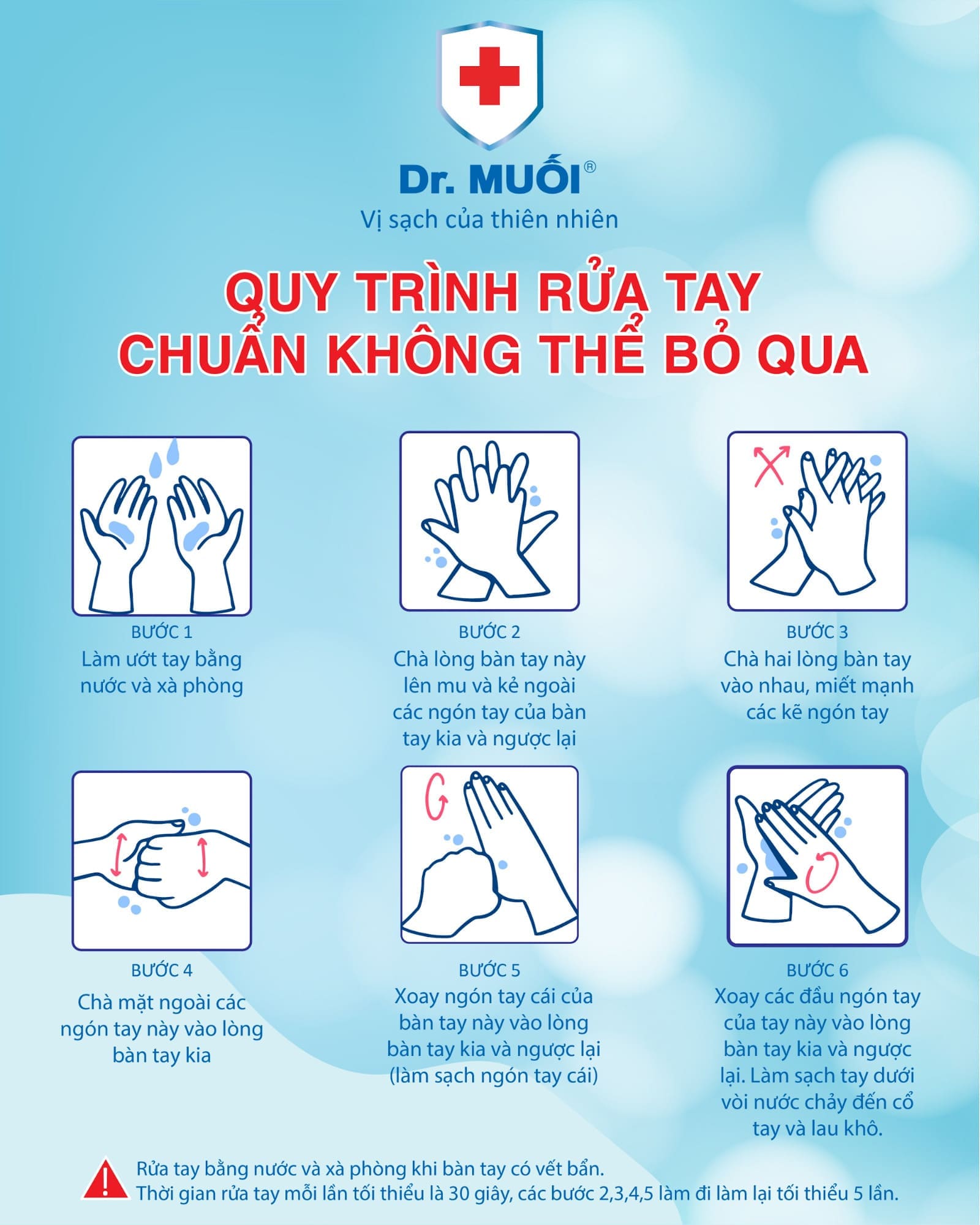 Dr. Salt has just shared with you the 5 best handwashing times and standard handwashing procedures from the Ministry of Health. Hopefully with this information you will do it right and often to make sure harmful bacteria are eliminated to the maximum. Not only that, hand washing also greatly supports the prevention of Covid 19. Take action today, my friend.
Refer to the related article:
Note when using Bactericidal mouthwash
Guide how to rinse your mouth with mouthwash
Guide rinse your mouth with salt water.